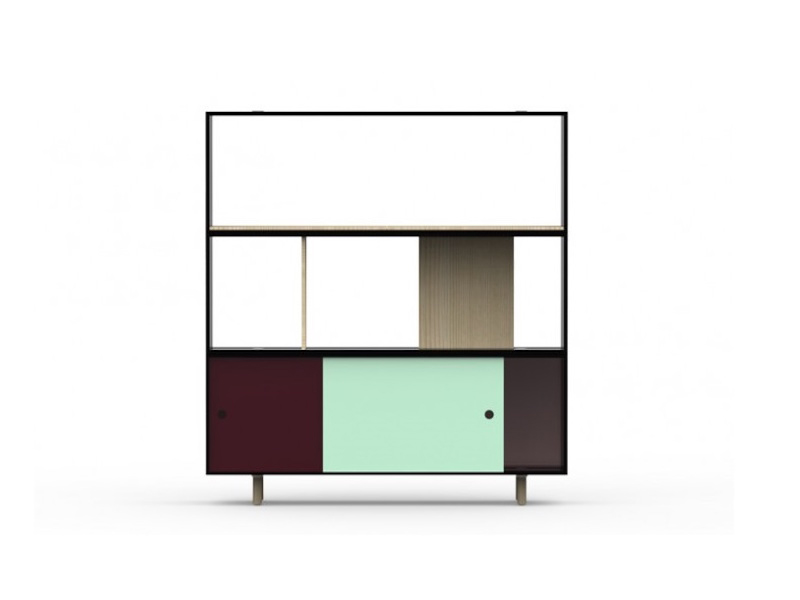 Maxdesign Offset Shelf
Trade or Contract?
If you are a trade professional or require quantities of this product - email trade@furniturefile.co.uk or call us on 020 7608 0203. Full catalogue here.
Description
The Offset Shelf was designed by Tomas Alonso and takes a similar approach to the Offset table, by breaking down the traditional shelf into its basic elements. A single line runs across the shelving system and doubles as the connecting point between units, whilst allowing for different accessories to be integrated, such as trays, boxes, dividers or book holders. The units can be left open or closed, with doors in multiple materials and finishes, and can then be combined in multiple ways, creating an almost infinite number of configurations.
Dimensions
Height: 135cm x Width: 120cm x Depth: 35cm

Materials & finishes
Structure in painted aluminium. sliding doors in multiple materials and finishes.
Lead time
Made for you in 8 weeks (click for details)
Can't find what you're looking for?
Contact us via our help & advice form or call us directly on 020 7608 0203.